The Entire 'Vogue Italia' Plus-Sized Spread is Very, Very Naked
After the much-discussed plus-sized Vogue Italia, made its way across the interwebs yesterday, the entire spread has finally been released. While the mag has models Candice Huffine, Tara Lynn and Robyn Lawley situated seductively in front of plates of food on the cover, the full editorial involves even less clothing.
Why We're Not Happy About 'Vogue Italia' Going Plus Size
Styled by Edward Enninful, the sexually charged editorial shows the women posing around what looks to be a hotel room in various states of undress. Though it's refreshing to see a genuinely photo sans heavy retouching, the Steven Meisel-lensed shoot seems to have capitalized only the models' sex appeal, making the images appear outrageously excessive. I can't remember the last time I saw Abbey Lee or Sasha sprawled out naked or seductively straddling furniture for an entire spread, but maybe that's just me.

I'm not saying plus-sized nudity is something we should ease into because it's clearly beautiful, but rather, plus-sized models should have the opportunity to do what straight-sized models do — model extravagantly beautiful clothing.

Again, do you think we're being hyper-sensitive, or does this less-than-subtle shoot seem a little exploitive?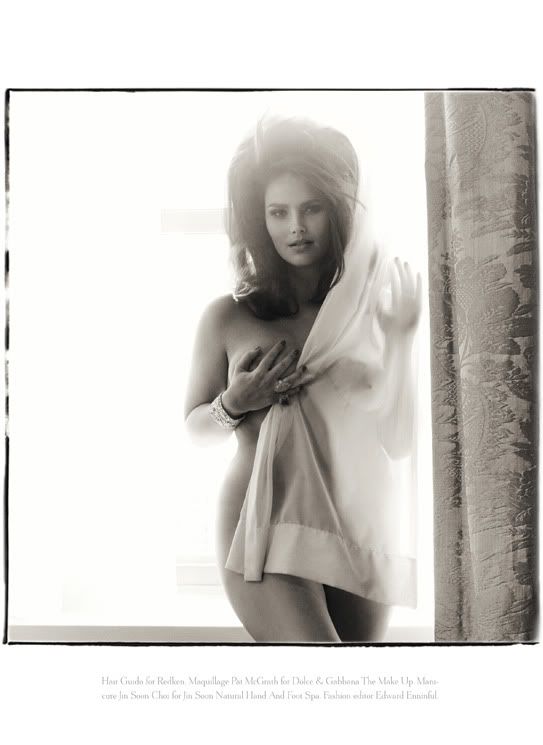 For more fashion and beauty news and features, visit our Fashion Channel.
Follow us on Facebook and Twitter for all the latest TV recaps, news, gossip, entertainment, and more.
Follow Lauren Caruso on Twitter: @_laurencaruso
Add New Comment
Showing

5

comments